5 Options for Transporting Aggregate or Bulk Materials Compared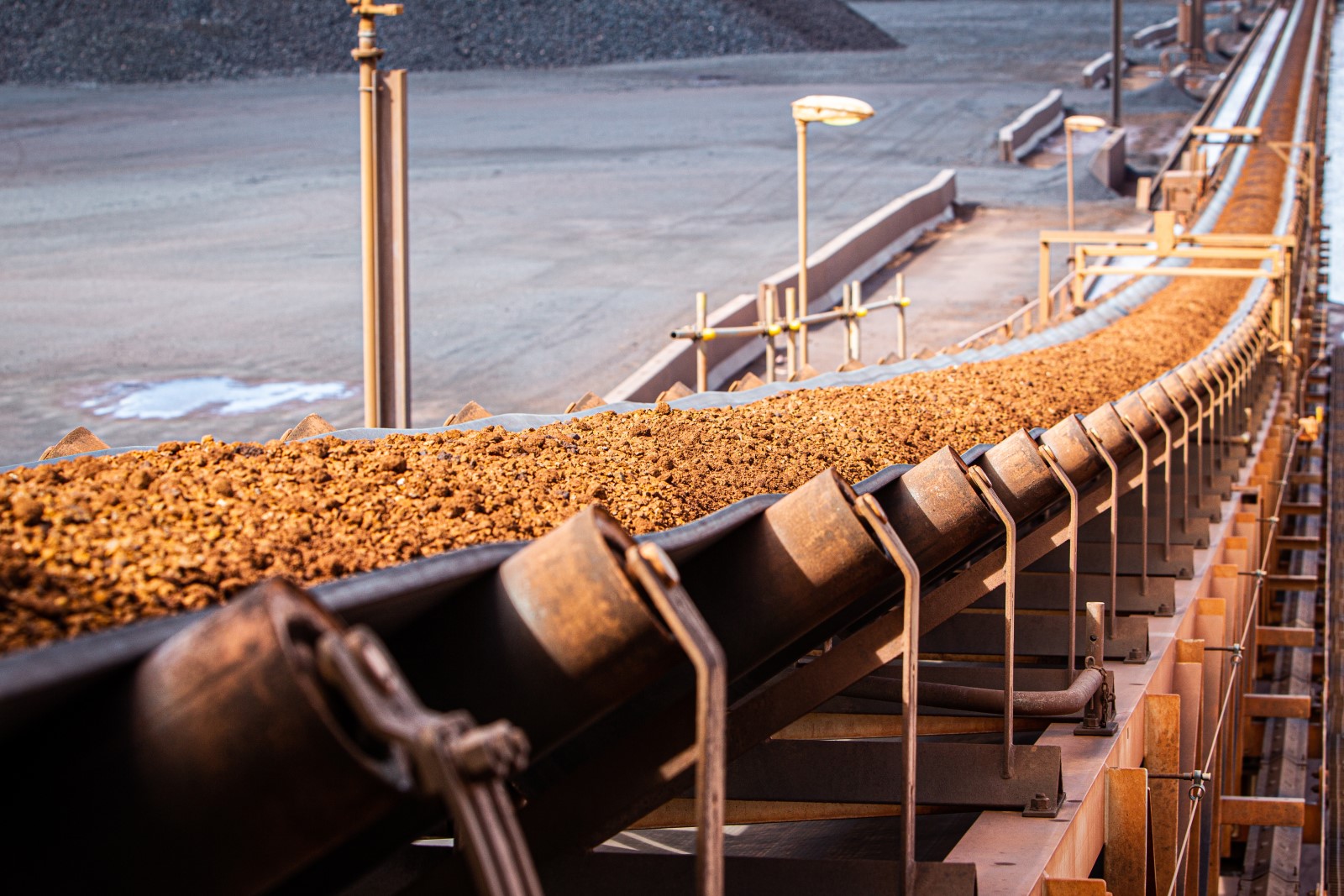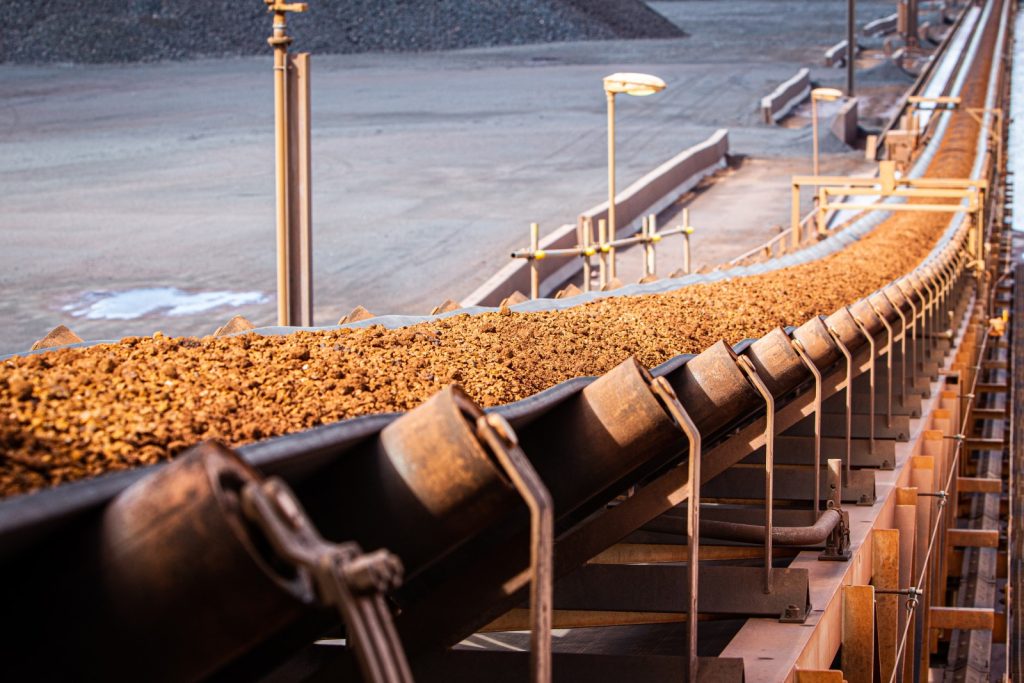 When it comes to moving aggregate, automated conveyor systems offer significant advantages over fleet trucks and front-end loaders. Let's break down the pros and cons of various options to meet your specific aggregate transport challenges.
MOVING TARGET: BEST OPTIONS FOR AGGREGATE TRANSPORT
A lot of factors go into choosing the best aggregate moving solution. From optimizing workflow efficiency, trimming labor, managing fuel and maintenance costs, and minimizing environmental impacts—your aggregate transport system needs to check a lot of boxes.
That can be a tricky balance to strike, but working with the right equipment supplier can help you find a solution that matches your particular material handling and transporting needs. Let's take a look at the advantages and disadvantages of popular aggregate transport solutions, including West River Conveyor's industry-leading conveyor solutions.
1. OVERLAND CONVEYORS
Typically used when transporting fine to medium-grade aggregates like sand or gravel over distances from a few hundred yards to several miles, overland conveyors provide a fixed footprint solution to using fleet trucks or specialist haulage vehicles.
Overland conveyors can be used to move a wide range of materials between dispersed sources, processing plants and distribution points on the surface, or underground to move coal or ore away from the mine face or out of stopes. In fact, conveyors offer an ideal solution for many operations, with a 42"-belt unit able to move as much per hour as a small truck fleet.
Advantages of electrically powered overland conveyor systems over road transport include:
Lower energy costs
Lower labor costs
Less maintenance
Improved safety
24-hour operation
Reduced dust
Fewer on-site emissions
Less noise
Less wear and tear on local roads
Some potential disadvantages of overland conveyors compared with road haulage include:
Fixed infrastructure less suitable for temporary sites
Higher up-front costs
System-wide maintenance downtime
Deliveries are harder to divert to other locations
Potential land access, ownership, and concession issues
2. HAULAGE TRUCKS
Haulage trucks remain a popular go-to solution especially when a location only needs to be accessed temporarily. Significant advantages that may make traditional truck hauling attractive for some operators include:
Lower up-front investment
Easy to repair
More flexible routes
Easier to scale operations
However, gas-powered vehicle fleets still come with significant built-in disadvantages compared with overland conveyor solutions. These include:
Higher fuel costs
Higher labor costs
Long-term driver shortages
Increased safety risks, including common "struck by vehicle" fatalities
Higher on-site emissions
More dust and noise
More wear and tear on roads
Greater impact on host communities
3. STACKERS
Stacking conveyors are used to raise aggregates to allow them to be dumped into storage piles. They are typically electrically powered, 50-150' in length, and can be designed to be:
Radial, allowing them to pivot to stack material in an arc
Telescoping, allowing them to build a longer pile
West River Conveyors also supplies transportable stacker units that can be erected at temporary job sites.
As an alternative to handling materials using a front-end loader, stackers offer significant advantages including:
Efficient storage — stackers can build piles up to 40' high
Greater capacity — up to 1,200 tons per hour
Lower labor and fuel costs
Improved safety
Lower on-site emissions
Less noise and dust
At the same time, stackers also come with some potential disadvantages compared with front-end loaders, including:
Higher up-front design and construction costs
More specialized maintenance and parts
Potentially difficult to move between temporary job sites
4. TRANSFER AND LOADING/UNLOADING CONVEYORS
Transfer conveyors are used where long-distance overland conveyor systems need to change direction sharply or where material needs to be raised or lowered. They are built to handle the capacity of overland systems but can be built to be more transportable between job sites.
Loading and unloading conveyors are short versions of stacking conveyors that allow aggregate to be loaded or unloaded from railcars, barges, or dump trucks. They are usually smaller than either overland or stacking conveyors.
As an alternative to front-end loaders and trucks, electrically powered transfer and loading/unloading conveyors offers significant advantages, including:
Greater capacity
Better efficiency
Reduced spillage
Lower fuel and labor costs
Improved safety
Lower on-site emissions
Less noise and dust
Transfer and loading/unloading conveyors offer a few potential disadvantages compared with simply using front-loaders or tipping vehicles, especially for smaller operators. These include:
Higher up-front design and construction costs
More specialized maintenance and parts
May be difficult to move between job sites
5. FRONT-END LOADERS
Front-end loaders are often used for moving aggregates over short distances to allow them to be stacked or stored, or to load or unload conveyor systems. Front-end loaders and similar solutions do offer some advantages over larger "fixed" conveyor systems, including:
Low up-front investment
Easy to maintain
Easy to move between operators
Can be used in a wide range of other applications
However, there are also disadvantages to using front-end loaders, especially to moving large amounts of aggregates, including:
Higher fuel costs over time
Higher labor costs, including training
Increased safety risks, including common "struck by vehicle" fatalities
Increased on-site emissions
Increased noise and dust
Increased wear and tear on surfaces
MOVE SMART—CHOOSE WEST RIVER CONVEYORS FOR TRANSPORTING AGGREGATE
Whether you're looking at an extensive overhaul installation, a radial stacker to boost onsite storage capacity, or efficient transfer or loading equipment, West River Conveyors provides effective aggregate moving solutions that:
Cut labor and fuel costs
Improve safety
Boost efficiency and
Reduce dust, noise, and on-site carbon emissions
With deep roots in the Virginia mining community, West River Conveyors serves customers from coast to coast and overseas with dependable aggregate conveyor equipment right-sized to your operation and budget.
If you're an equipment supplier, estimator, or project manager with an aggregate moving problem, West River has the answer, with well-engineered, dependable conveyor solutions that will deliver performance today and long-term value down the line.
Click below to learn more.