Conveyor Motors To Support Your System Application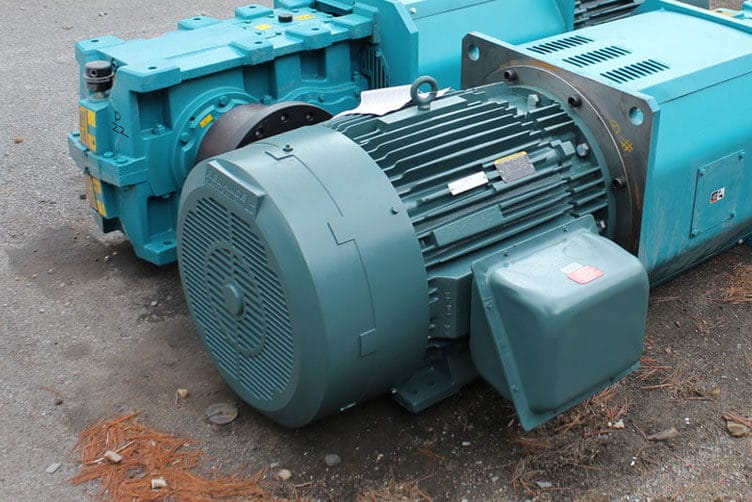 West River Conveyors offers many different types of conveyor motors and AC motors for sale. We carry stock in a variety of different gear motors and power ratings to help support your conveyor system application. Our warehouse inventory can be picked up or shipped to your job site, and we may be able to custom order specific electric motors for your conveyor belt.
Our motors range in horsepower from 1 to 500 with various RPMs. We carry different frame sizes to meet any type of application, including hollow shaft motors and high torque output motors. If you are looking for a new, rebuilt, or used conveyor motor, consider contacting our warehouse and inquiring about our AC motor stock.
Types Of Conveyor Motors We Carry
At West River, we are an original equipment manufacturer for some of the most well-known names in the industry. We proudly work with Reliance-Baldor-Dodge motors and Worldwide Electric.
There are a variety of different types of motors that your conveyor application may require, and we can ship the motor to you or order the motor as necessary.
These conveyor motors may include:
Induction motors
Phase motors
Servo motors
Brushless DC motors
Synchronous motors
Each of these motors offers speed control in either single or three-phase options. Depending on your needs, these motors can come as totally enclosed systems and be either stainless steel, aluminum, or cast iron.
If you are unsure about the type of motor that would work best for your conveyor, a member of our team can help. We are skilled and experienced in conveyor mining equipment and can recommend the proper machine tool to help get your job done right.
Request A Quote For A Conveyor Motor
In addition to the wide range of conveyor motors that we carry, West River also offers inverter style motors to be used with VFD starters.
We have established a solid relationship with Reliance-Baldor-Dodge that allows us to offer our customers competitive pricing to meet your usage requirements. Our priority is reducing operating costs and helping to make our drives more efficient by using reputable motors on our products.
To learn more about our stock in conveyor and AC motors, request a quote from West River or  call 800.332.2781 today.