A customized energy and power overland conveyor will safely and efficiently transport bulk materials over short or long distances. Investing in an overland conveyor system will see maintenance, energy, and labor savings go straight to the bottom line.
A standard 42" overland conveyor can move as much material per hour as an entire small fleet of trucks and only needs a fraction of the required labor force. It will also significantly reduce environmental concerns like spills or truck pollution.
Let the experienced engineers at West River Conveyors design and build a customized conveyor for your energy or power facility. We'll provide you with an efficient, durable, and cost-effective solution for moving bulk materials from Point A to Point B.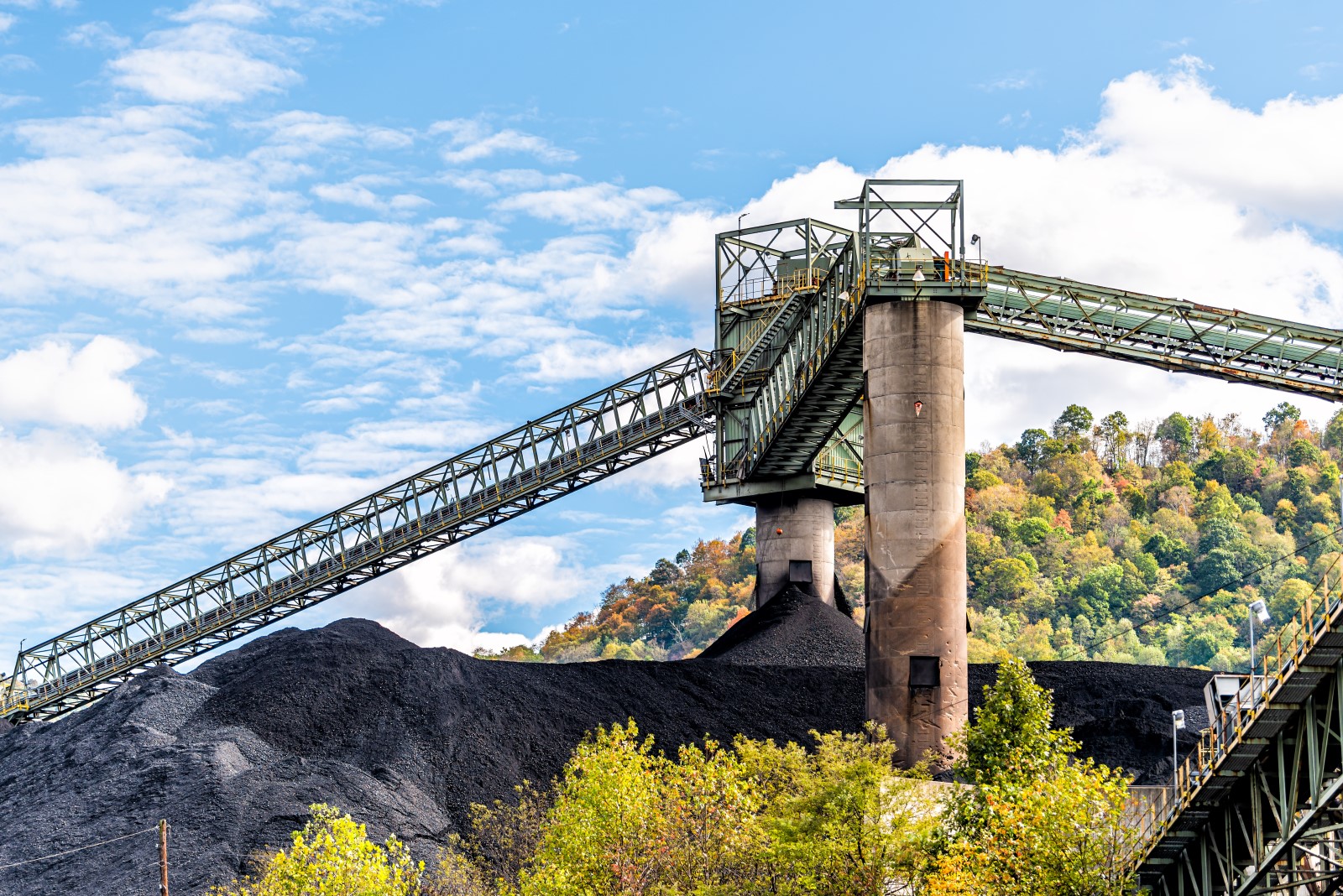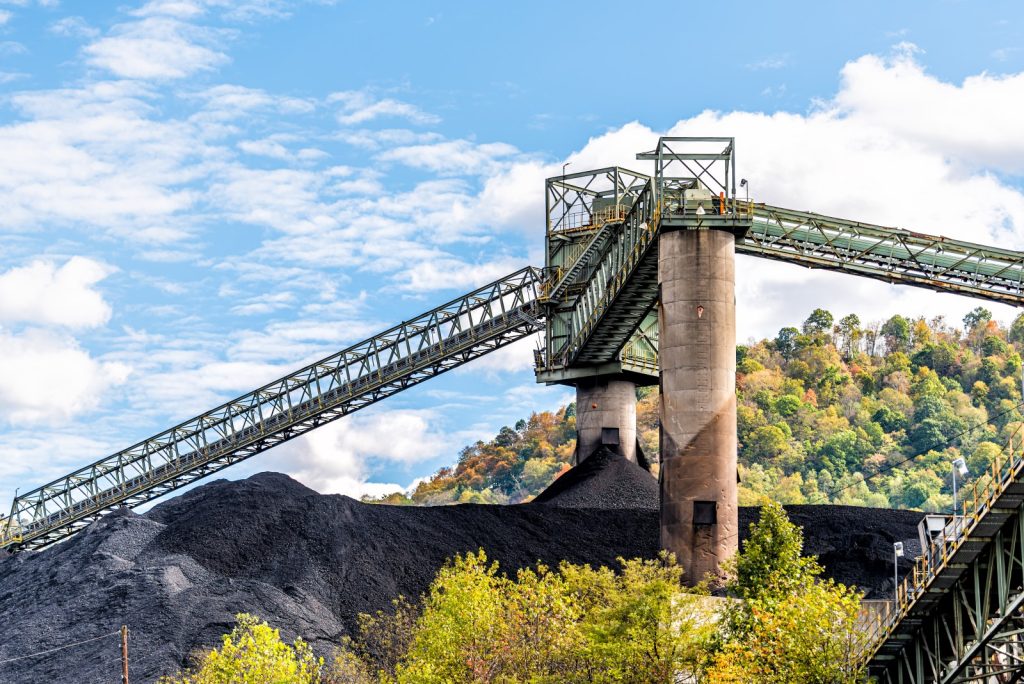 CUSTOM ENERGY AND POWER INDUSTRY CONVEYOR PACKAGES
There are many different types of energy facilities and power plants that need to move specific materials, such as dirt, rocks, sand, gravel, coal and fly ash over steep ground profiles, rugged terrain, or through environmentally sensitive areas.
A customized conveyor solution will provide a cost-effective and viable solution to all of the above challenges and more. The drive system, structure, belt, and dust control features are a few unique design considerations that go into a customized energy or power conveyor system.
Custom packages typically include:
From sand and gravel transport to moving heavy and jagged rocks, West River Conveyors will create a highly customized solution tailored to the environment, materials, and unique job site challenges. Ask how we can support your next energy and power project.
OVERLAND CONVEYOR SYSTEM COMPONENTS
Overland conveyors lead rough lives—they regularly get exposed to extreme weather, abrasive dust, and jagged rocks. Components from belt covers to loading chutes will need to be periodically replaced to ensure reliable operation and unexpected downtime.
At West River Conveyors, we carry a full range of overland conveyor parts, including belts. Available components include:
Conveyor structure terminal equipment
Conveyor belts
Conveyor accessories
Custom equipment packages
TYPES OF ENERGY AND POWER CONVEYOR PROJECTS HANDLED
We can engineer energy and power conveyor systems to transport:
Biomass
Quarried stone
Blast/steel furnace slag
Ballast
Geosynthetic aggregates
ENERGY AND POWER CONVEYOR ACCESSORIES
The right accessories can make all the difference by increasing the safety and productivity of those working on the conveyor system. Accessories will also lower the total cost of ownership by extending service intervals, improving reliability, and reducing maintenance.
For availability and pricing, call 800.332.2781.
REPLACEMENT PARTS FOR ENERGY AND POWER CONVEYORS
West River Conveyors offers a wide range of in-stock replacement parts to keep your energy and power conveyor up and running. We supply the following parts from brands such as Falk, Voith, Rexnord, and Dodge:
Backstops — Available in a variety of models and bore sizes.
Bearings — Pillow block, taper lock and flange, two or four-bolt design, split, or solid-housing styles.
Conveyor belts — Cobra belts in RMA II and various rubber compounds, including high-temperature-rated rubber.
Dust Containment — Custom-designed tail sections built by West River Conveyors.
Gear Boxes — New & used gear boxes and reducers.
Loading Sections — Custom-designed loading sections built by West River Conveyors.
Motors — AC motors from ABB-Reliance-Baldor-Dodge & Worldwide Electric. Choose from 5-300 horsepower with custom RPM.
Pulleys — New and used head, bend, snub, take-up, tail, drum, & other pulleys.
Shaft mount reducers — To suit a variety of belt widths, horsepower, and voltages.
Scrapers — Carbide or Urethane blades.
Reducer Gearing — From Dodge, Falk, and Sumitomo in various models and teeth sizes.
Rollers & Idlers — CEMA, B, C, D, and E Inline, Training, Return & Retro roll idlers.
Our expert engineers will help you determine which components are best for your existing construction conveyor equipment. Ask us about availability if you don't see the part you need—we may be able to source the exact part you need through our extensive industry connections.
To expedite delivery, please provide the following information when placing an order or requesting pricing:
Conveyor system model or type
Part description
Part model number or part number
Part serial number
Call 800.332.2781 or contact us online whenever you need replacement parts for a construction conveyor.
ABOUT WEST RIVER CONVEYORS
West River Conveyors has over 40 years of experience building customized overland conveyors for the energy and power industries. We've built a well-deserved reputation for engineering high-performing and durable conveyor systems constructed out of quality parts.
We've partnered with industry-leading brands to provide our customers with the very best in conveyor technology and systems. If your energy facility or power plant needs a cost-effective and efficient way to move bulk materials overland, contact one of our experts below.