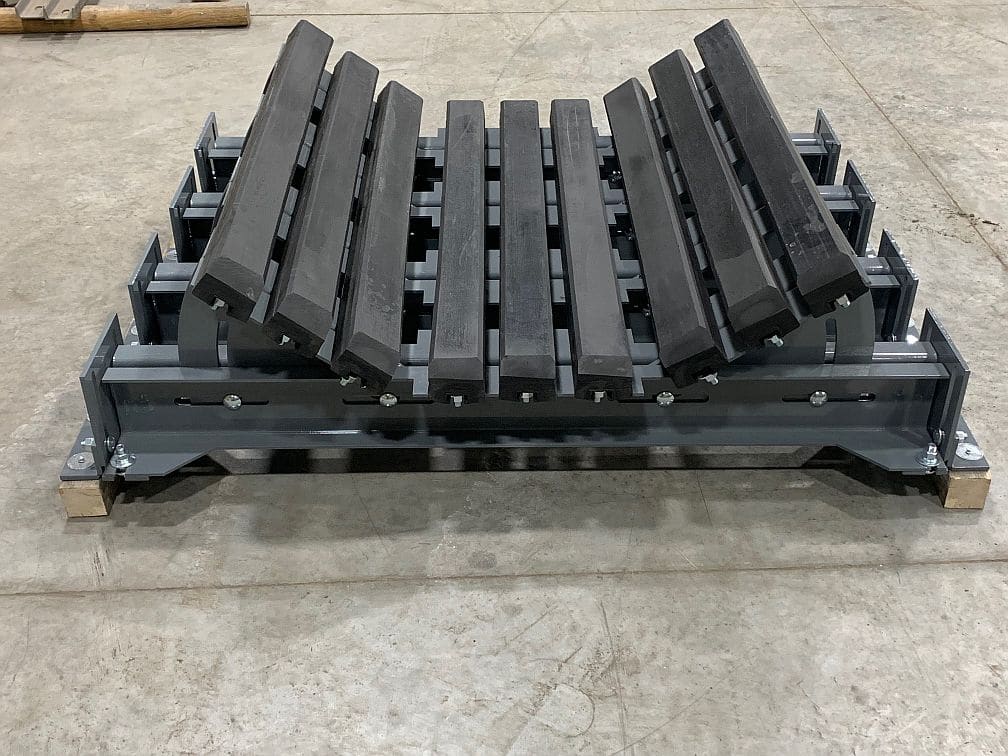 Are your conveyor belts taking a beating from the materials you're moving? Some materials and product are more demanding than others. Materials that are heavy, sharp or unusually shaped have the potential to really wreak havoc on conveyor belts and conveyor structure.

That's where a new or improved impact bed comes in handy. Our impact beds are designed to better absorb the stress that materials and product put on conveyors. This is especially important for conveyors that move bulk and jagged product in mines or quarries.

Good impact beds also help eliminate product spills and dust accumulation–especially in the load zone–keeping operations running longer and minimizing downtime.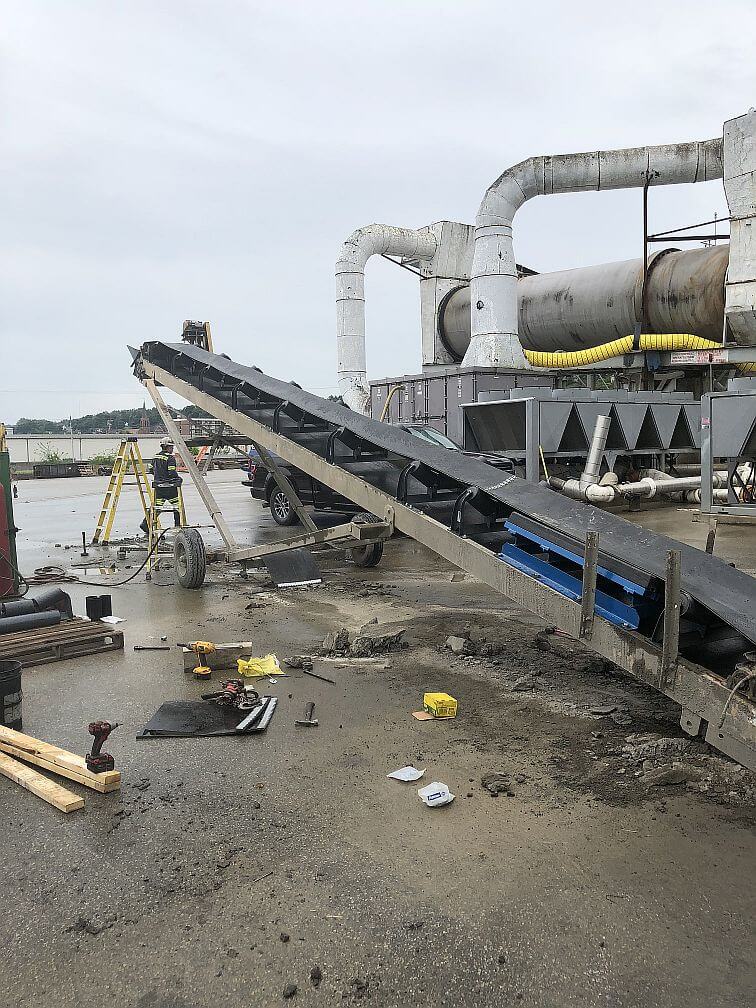 Our impact beds are best installed at conveyor transfer and feed points to reduce the risk of puncture damage to conveyor belts. We have impact beds to fit any specific application and any type of conveyor. If you need assistance choosing which impact bed is best for your particular conveyor, contact our team today for help.
More about West River Conveyor impact beds
Our impact beds are made from heavy-duty structural steel, and each is designed to CEMA standards. They're fixed or adjustable and designed to last.
Here's a look at more information about our line of industry-leading impact beds and the advantages your operations can reap from incorporating them into your conveyor:
Advantages of impact beds
Impact beds are ideal for installation at conveyor feed and transfer points, as they work to prevent belt damage and belt sagging at heavy product loading points. But there are many other advantages of installing impact beds to complement your conveyors' operations. These include:
Robust & impact resistant: Impact beds made from heavy duty structural steel and are robust and impact resistant; two attributes that help them stand up to the demanding materials and load quantities that many work with on a regular basis.
Extended life of skirting: Our impact beds' robust properties don't just prevent conveyor belt damage, but they also help extend the life of skirting.
Reduced spillage: In addition to skirt sealing, West River Conveyors' impact beds also help reduce product spillage.
Reduced maintenance costs: Reduced product spillage, dust accumulation, and belt damage directly correlate to less overall maintenance. This means you won't just save money on maintenance and repair costs, but you'll also save by reducing conveyor downtime. It all adds up to improve the bottom line and reduce operating expenses.
Overall safer work environments: Impact beds help promote a safer, healthier overall work environment. Studies show that a safe, healthy work environment can directly translate into more productive workers.
The benefits of impact beds lead to a more productive, leaner work environment. Impact beds help minimize maintenance, extend product life and help keep product moving consistently from Point A to Point B along the conveyor belt.
Get better impact beds to protect and improve your conveyor structure
Tired of your conveyor belt sagging, or always requiring replacement or repair? Is dust accumulation a problem around heavy product loading points? Don't just replace your impact bed with any model, replace it with the right one.
At West River Conveyors, every one of the impact beds we offer is designed to work efficiently and effectively for long, extended periods of time.For availability and pricing on impact beds, please call 800.332.2781 or Contact Us today.