At West River, we understand that efficiency, price, and equipment durability are your leading concerns when purchasing conveyor equipment. We are committed to building quality products by listening to and understanding our customers' needs.
We offer the following products and services:
Our certified engineers use cutting edge technology to design and manufacture all of our conveyor products on-site. We exercise strict quality control measures to ensure complete customer satisfaction with every product that leaves our facility.
We focus on streamlining our job processes to increase productivity and build your conveyor components in a timely manner. Our investment in a PCR42 Structural Steel Plasma Cutting Robot enables more precise cutting and drilling.
"Quality is never an accident; it is always the result of high intention, sincere effort, intelligent direction, and skillful execution."
– William A. Foster, Medal of Honor Recipient
Terminal Equipment
In addition to manufacturing our own products, such as custom conveyor belt drives, we carry a wide assortment of terminal equipment from industry-leading brands. We can provide you with new, used, and rebuilt components. We can also build whatever you need to your exact specifications.
Our terminal equipment includes: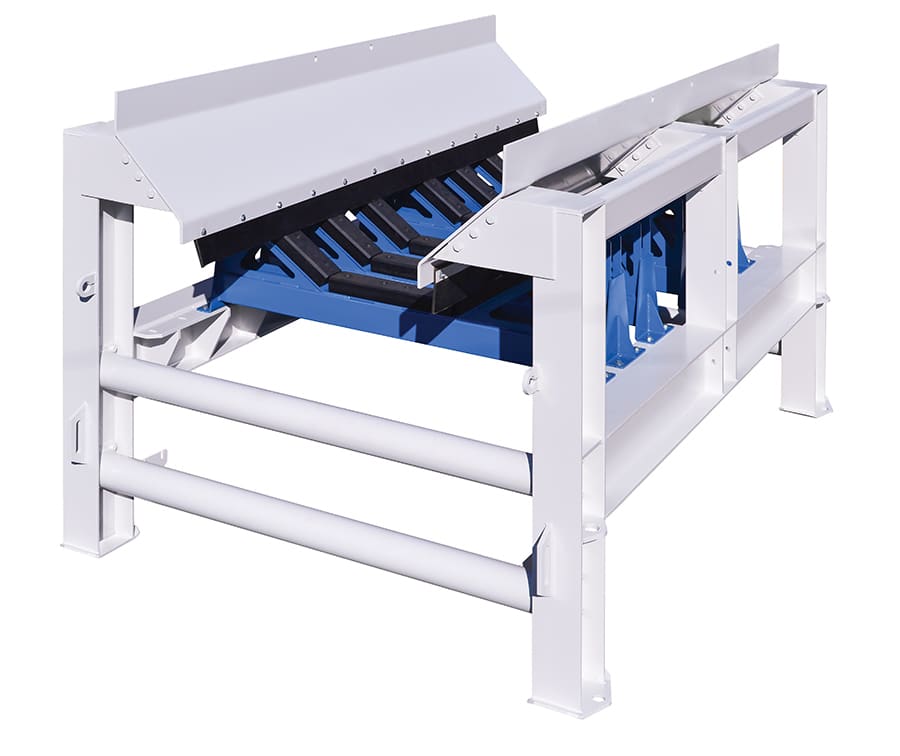 Learn more about our terminal equipment.
Conveyor Systems
West River specializes in building well-engineered and durable custom conveyor systems for the mining industry. Our conveyors will move your copper, coal, salt, potash,precious metal ores, or other materials more efficiently and safely than a fleet of trucks.
Our conveyors are built rugged and can withstand the various rigors and challenges of the mining industry, such as:
Long runs
High temperatures
Uphill hauls
Heavy, abrasive materials
Dirty or dusty environments
We build our custom conveyor systems tough and can provide you with a complete turnkey conveyor package or individual conveyor system components and parts.
Our custom conveyor systems include:
Learn more about our conveyor systems.
Underground Conveyor Systems
The combination of dust, dirt, and tightly confined spaces makes a high-quality underground conveyor system of the utmost importance. Adding to the complexity are the wide range of OSHA, MSHA, and state regulations that govern underground mining.
At West River, we understand the challenges inherent to underground conveyors. We will work with you to build a custom system that offers the highest levels of performance, reliability, and safety. We have helped countless mines design, build, and install a custom underground conveyor system that meets their unique requirements.
Learn more about our underground conveyor systems.
Overland Conveyor Systems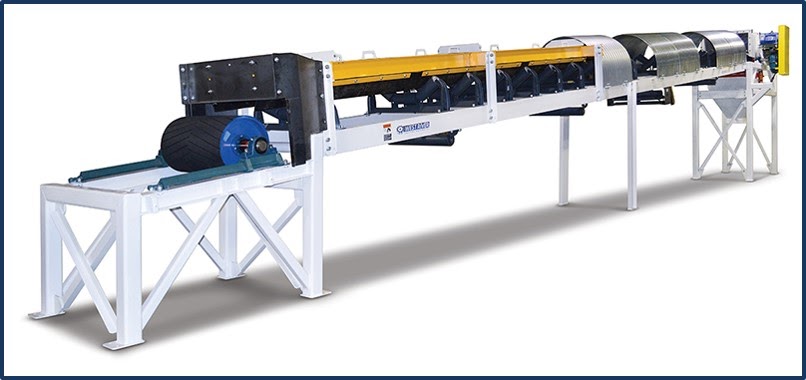 It's more efficient and cost-effective to use an overland conveyor system instead of trucks to move your aggregates over long distances. This translates to less environmental impact, zero dust, and fewer complaints.
West River will work closely with you to design, create, and install a custom overland conveyor system that works for your application. We can also upgrade or extend your existing conveyor to meet your changing needs.
Learn more about our overland conveyor systems.
Conveyor Structure
We offer a full range of engineered underground conveyor structures in CEMA, B, C, D, E, and E+. You can use them in room and pillar and longwall applications.
Our custom conveyor structure include:
Learn more about our conveyor structure.
Conveyor Belt
Abrasive materials, heavy loads, and environmental factors can all contribute to conveyor belt failure. West River Conveyors offers underground and surface mining conveyor belts that can withstand the rigors and prevent unplanned downtime.
Our custom belts include:
Learn more about our conveyor belts.
Conveyor Parts for the Mining and Aggregate Industries
At West River, we have over 40 years of experience building custom conveyor systems for the mining and aggregate industries. We realize that each application is highly unique and can provide you with specialized or custom parts from major manufacturers that you need to keep your conveyor equipment running.
Our online parts inventory Include:
Contact us today to speak with one of our highly trained sales engineers to learn more.