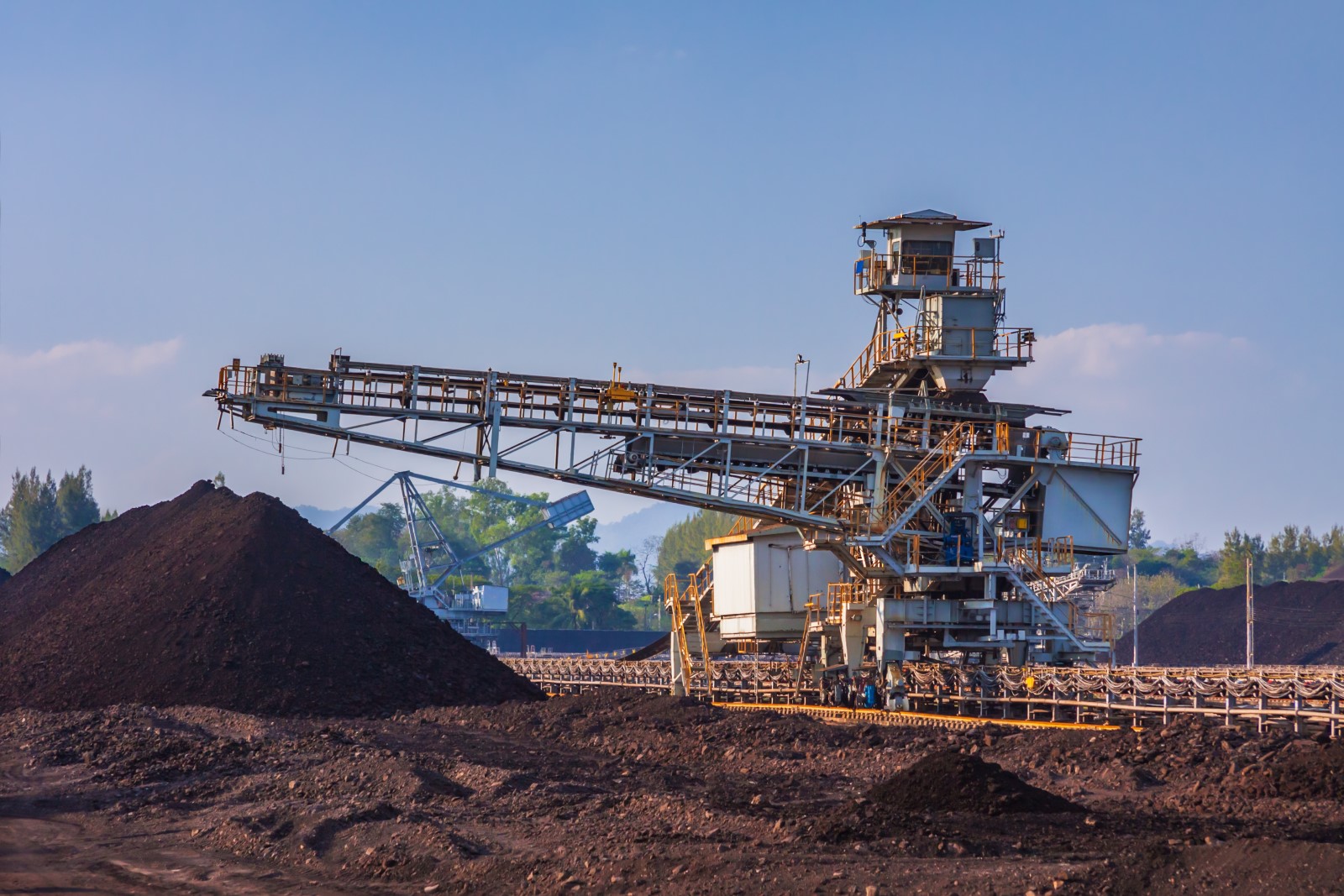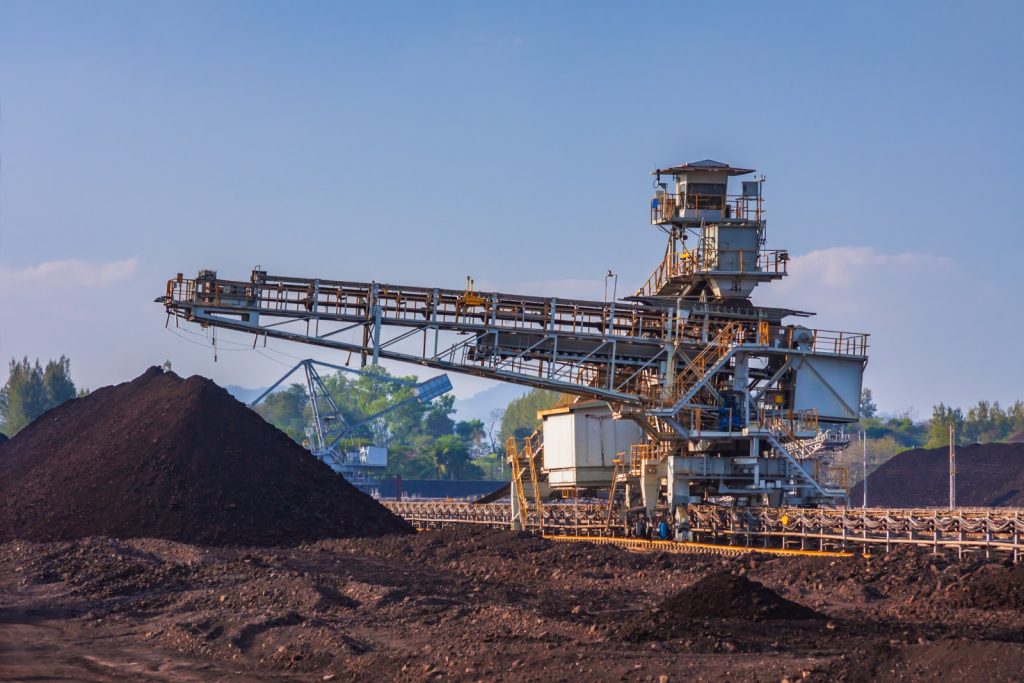 West River Conveyors will custom-build a stacker conveyor system to solve your toughest material moving challenges.
Our stacker conveyors can move up to 1,200 lbs of material per hour while reducing product damage, minimizing dust, and increasing productivity.
WHAT IS A STACKER OR STACKING CONVEYOR?
A stacker conveyor is a specialized type of conveyor designed to stockpile bulk materials efficiently. The system typically consists of a long, movable belt that transports materials in elevation from one location to another, forming an organized stockpile at the endpoint.
Stacker conveyors can move a wide range of bulk materials, including:
HOW DOES A STACKER CONVEYOR WORK?
Materials get loaded onto the stacker conveyor belt. A motor and system of pulleys and gears move the belt in a continuous loop up to the top of the conveyor system. As the materials reach the endpoint, they get discharged onto a stockpile. Operators can adjust the height and angle of the conveyor to create precise, organized piles of material.
BENEFITS OF STACKER CONVEYOR SYSTEMS
Customized stacker conveyor systems offer a wide range of benefits, such as:
Flexibility—With options for portable models as well as above-ground and underground applications, stacker conveyors adapt to different environments and project requirements.
Enhanced productivity—Stacker conveyors minimize labor requirements and increase productivity by automating material transportation and stockpiling.
Optimized storage space—The adjustable angle and height enable precise stacking and maximizing of storage space by creating uniform stockpiles.
Reduced material handling—Stacker conveyors efficiently transfer and organize materials into well-structured piles and minimize the need for double handling.
Improved safety—Automating the transport of materials also reduces the risk of accidents and worksite injuries.
Cost-effective—Stacker conveyor systems help to lower operational costs by reducing labor needs, streamlining processes, and minimizing equipment maintenance.
TYPES OF STACKER CONVEYORS
There's no such thing as "one size fits all" when it comes to efficiently transporting material. Different mining operations have different needs, which is why we offer three main types of stacker conveyors for sale:
FIXED STACKER 
This type of stacker conveyor is fixed in place and can only create one stockpile at a time. However, you can physically move the whole unit to another location.
TELESCOPIC STACKER 
The stacker can extend the conveyor system to create a taller stockpile or move the dump point.
RADIAL STACKER 
A radial stacker moves left to right in a radius and it can create as many piles as you need due to its rotational capability. We can also build one with an electric tram so the tires can rotate 90 degrees to pivot.
AUTOMATED OPTIONS
You can opt for several different automated and manual options to enhance your stacker conveyor such as programmable logic controllers (PLCs), sensors and remote monitoring functionality.
STACKER CONVEYOR COMPONENTS
Our stacker conveyors consist of a wide range of components, including:
A fabricated truss is the main head-to-tail structure and supports the material, snow, wind, and other engineering loads
Idlers that go up on the frame
Head section for the discharge point
The drive is at the head and connects to the discharge pulley (not all the time)
Tail section where the material is loaded
Above the tail, there is usually a hopper to contain the material
The skirting at the tail section and the undercarriage of the truss are guarded with wire mesh so the material does not fall through and hit someone or something
Radial axle with tires
There can be a catwalk on one or both sides of the conveyor
Horizontal length can go as long as 200 ft
The average length is 50-120 ft
Bigger systems have hydraulic jacks
STACKER CONVEYOR MATERIALS AND DESIGN FEATURES
West River stacker conveyors come in many different material options and design features, including:
Galvanized (most popular)
Stainless steel prevents corrosion (most popular)
Mild (regular) Steel (painted)
Aluminum
Load hoppers and feed hoppers tie into the stacker conveyors and provide trucks with an easy way to dump onto the stacker. The hopper is a big trough and meters the material that flows onto the stacker so that the system does not get overwhelmed. A belt feeder, bobcat, or transfer chute can load the stacker, which can work in conjunction with an overland conveyor system.
Our engineers will select the optimal belts, drives, and other components to suit the material you're conveying. They'll also configure the belt width, speed, and stacker length to ensure optimal performance. We pay particular attention to minimizing dust impacting moving parts and prefer to use troughed belts for maximum load capacity.
ABOUT WEST RIVER CONVEYORS
With over 40 years of experience, West River Conveyors is committed to understanding your needs and providing high-performance, long-lasting solutions. Our dedicated team, superior products, and exceptional service set us apart from the competition. Click below to learn more.