Remote Discharges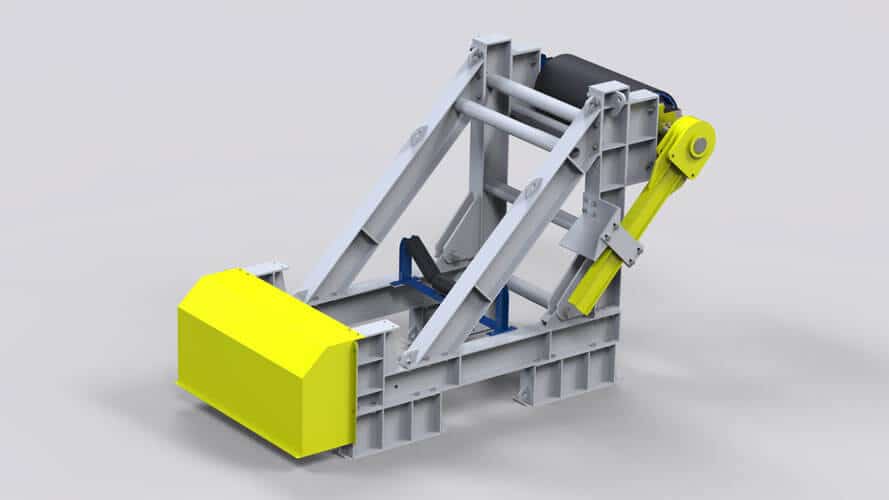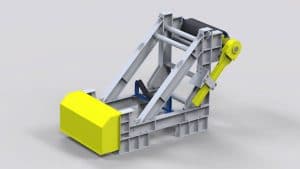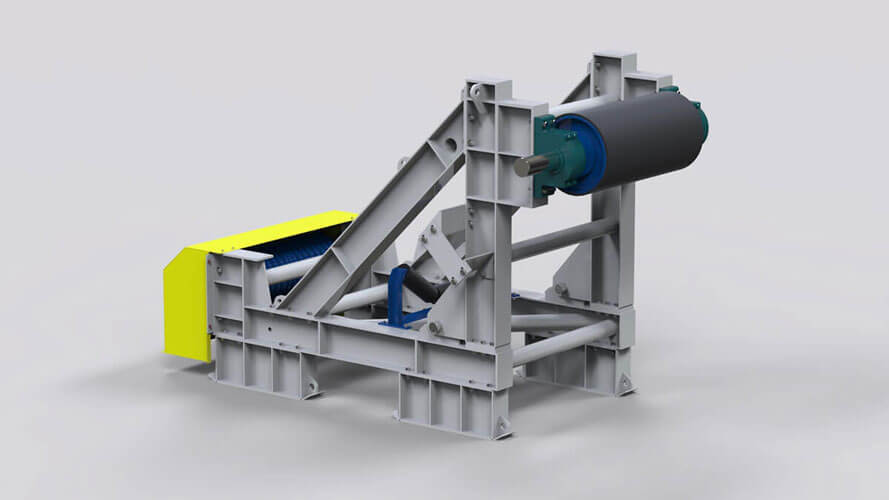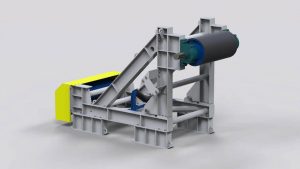 Remote discharges are designed to seamlessly transfer materials from one conveyor belt to another.
West River Conveyors has built many types of remote discharges, especially those with an A-frame design. Our heavy-duty structural steel designs can accommodate many customized engineered options, including floor or roof mounts, provisions for mounting belt cleaners and pulleys with an adjustable or fixed boom.
West River's remote discharge design typically consists of a pulley-and-frame assembly that's separated from the drive unit.
Components of a Transfer System
Remote or Attached Discharge
Transfer or Loading Section — tail including a skirting & baffling system, hinged plates to connect the skirting system to prevent spillage, material buildup and dust control.
Remote Discharges
Remote discharges are located at the end of a conveyor.
Materials can exit the conveyor through one or more discharge chutes , and may employ muliple chutes utilizing slide gates to distribute the material to various downstream processes.
A number of parameters affect the performance of remote discharges, including tonnage and conveyor speed
These factors largely depend on the material characteristics the conveyor is transporting, particularly the density of the ore.
Weight, sharpness, and abrasiveness are also important properties to consider when designing a discharge.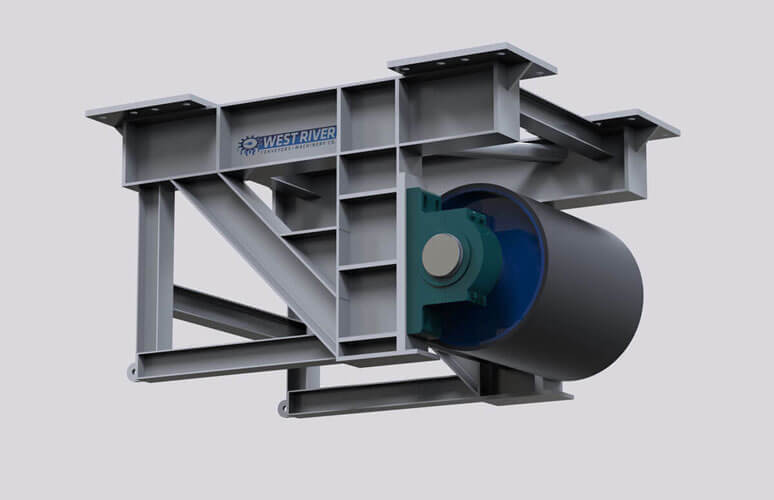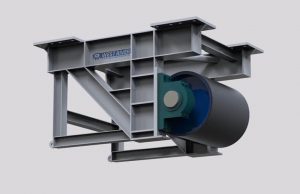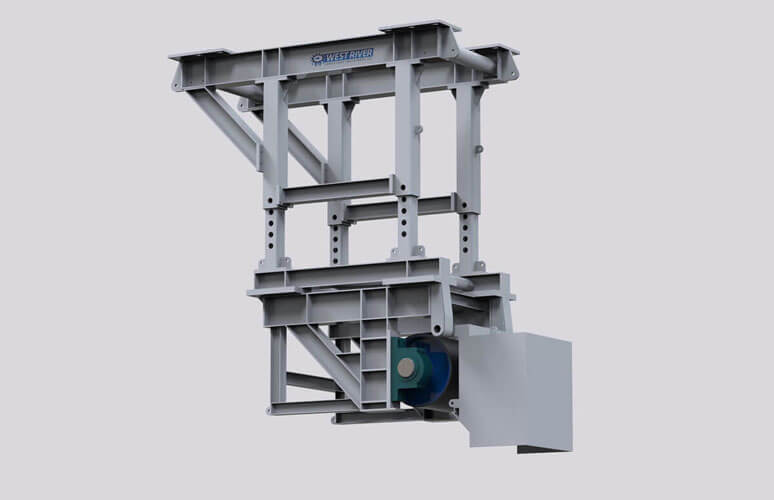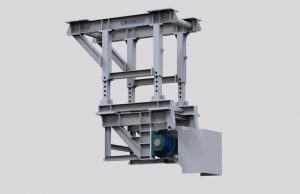 Types of Discharges
A frame
Adjustable (height)
Extendable (length)
Roof or floor mount
Individual Mine requirements
Slope
Floor or roof mounted
Location — Concrete flat pad or bolted right into the mine floor
Space and height requirements
Equipment will be customized based on the following:
Tonage per hour (TPH) — we offer low and high tonnage options depending on your industry
Speed of the Conveyor (FPM) — a high number of rotations impacts pulley size to increase bearing longetivity.
Speed of Material — impacts size of discharge chute
Material characteristics — size of material — chunk size or lump characteristics, material densities, abrasion charateristics.
Pulley characteristics — belt tension, impact on bearing size, match drive pulley characteristics to reduce your inventory needs.
Contact us to learn more about our Custom Engineered Remote Discharge equipment options.
Custom Remote Discharges for the Mining, Tunneling, Quarry and Heavy-duty Processing Industries
West River Conveyors is a leader in mining conveyor equipment including, custom remote discharges, conveyor structures, fluid couplings, and more.
We offer excellent pricing on custom-engineered remote discharges, and in some cases can extend competitive deals if you're adding components to a package.