Good troughing, high tensile strength, and MSHA Pt 14 approval – just some of the things you expect in a mining conveyor belt. These belts run fast, carry heavy loads and ideally, conform to small diameter pulleys. Only belts engineered for use underground can provide the performance and durability necessary for these harsh, demanding environments.
For underground applications, we recommend Cobra America mining conveyor belts. These belts are proven in tough, hot, and dirty conditions and they won't let you down.
Get the mining conveyor belts you need for your operation. Contact West River Conveyors at 800-332-2781 to discuss carcasses, covers, sizes, and delivery.
SPECIALISTS IN MINING CONVEYOR BELTS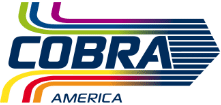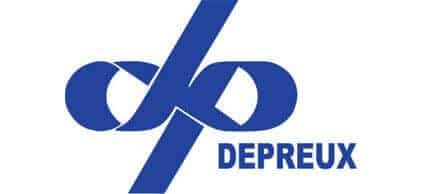 Conveyor systems designed for underground applications typically use narrow, fast-running belts that wrap around small diameter pulleys. This requires the thinnest possible belts with high tensile strength, low elongation, and hard-wearing, tear-resistant covers.
Cobra America manufactures Depreux brand conveyor belts engineered to meet these challenges. Both steel and textile carcasses are available with various types of durable rubber and PVC covers.
Belts used underground must come with MSHA Pt 14 approval. This shows they're safe to use in confined spaces where entry and exit space is limited. Cobra America mining conveyor belts meet MSHA standards.
ABOUT COBRA AMERICA
Cobra is a global manufacturer of conveyor belts. While they previously traded as Depreux, today this name is reserved for a line of conveyor belts developed for mining and other heavy industries. Cobra America commenced operations in 2001 and is based out of Bristol, TN with a second location in Bakersfield, CA.
CONSIDERATIONS WHEN CHOOSING A MINING CONVEYOR BELT
When choosing a new or replacement conveyor belt for a mining application the most important factors to consider are:
MSHA Pt 14 approval
Tensile strength in PIW (Depreux textile belts run up to 2,200 PIW and steel belts go higher)
Cover material — tear resistance is especially important
Thickness — a thinner belt wraps around a smaller pulley and is often easier to replace
Troughing — thinner belts trough more readily for less spillage
Inclination — cover material is a factor in material retention/stability on steeper inclines
Learn more about the conveyor belts we carry here.
NEED COBRA AMERICA MINING CONVEYOR BELTS?
Safe and hard-wearing conveyor belts are key to minimizing downtime and maintenance and maintaining high output. West River is proud to partner with Cobra America, manufacturer of quality Depreux belts. Proven in the harshest, most demanding environments, these belts deliver exceptional performance and durability.
Choosing a belt entails calculating belt loads and considering a long list of application factors. Detailed belt knowledge and conveyor expertise are essential to avoid under or over-specifying. The West River team is standing by to help you make the right choice for your operation.
For more information, contact us online or call us at 800-332-2781 today.