Solving the Construction Truck Driver Shortage With Conveyors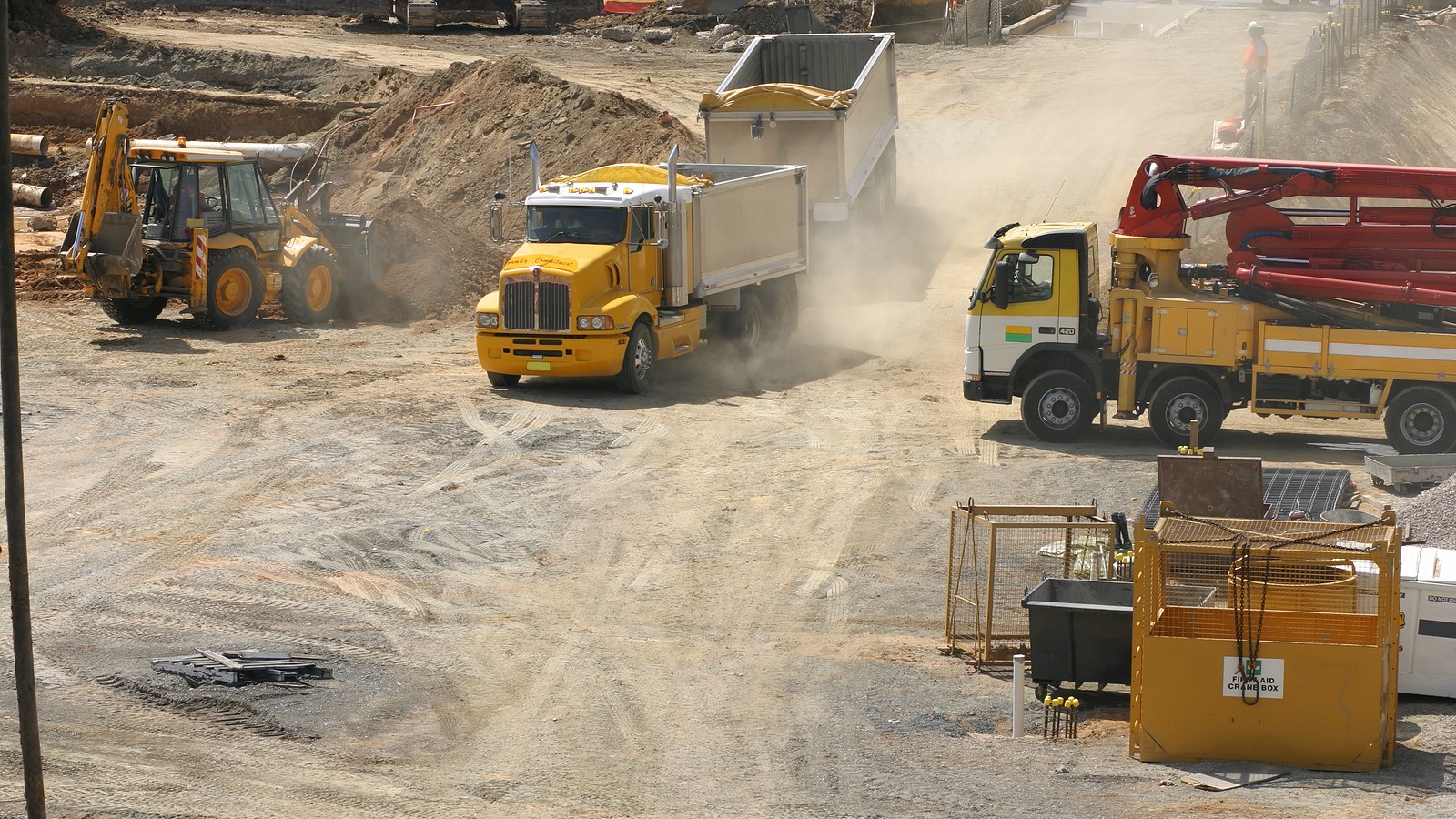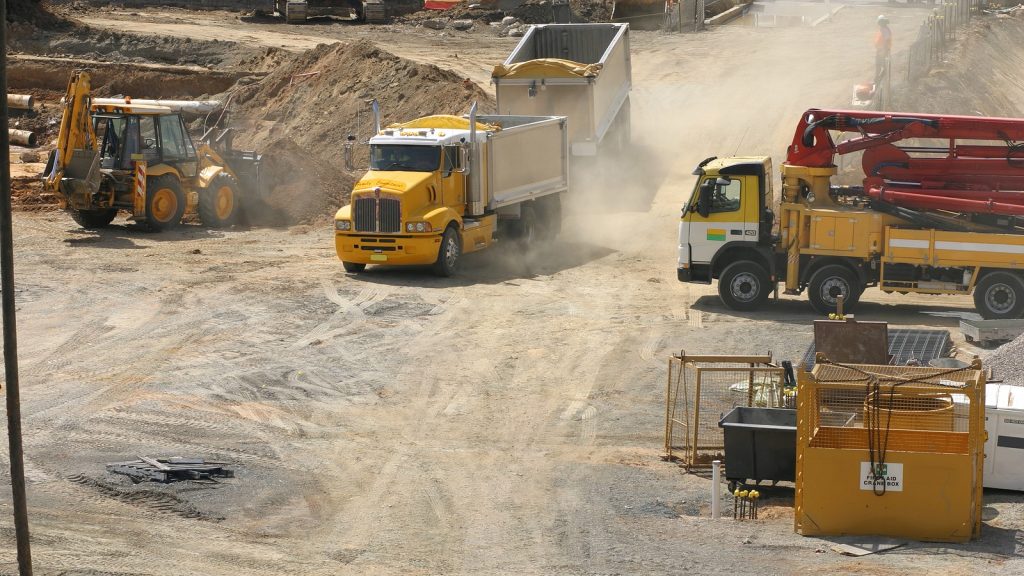 A shortage of truck drivers is making it difficult to move dirt, sand, gravel and other minerals in mining and construction sites. Transport companies are doing what they can to attract new hires, including raising pay, but it doesn't look like the problem will be solved any time soon. That's why we suggest looking at using conveyors on mining and construction sites instead of trucks.
THE TRUCK DRIVER SHORTAGE OF 2021 IS REAL
According to the Bureau of Labor Statistics (BLS) in 2019, almost 2 million heavy truck and tractor-trailer drivers were working in the US. A further 1.5 million drivers were behind the wheels of local and regional delivery vehicles, including those "hotshot" drivers hauling flatbed trailers behind their heavy-duty pickups.
And yet the American Trucking Association (ATA) says today the truck driver shortage of 2021 leaves the country around 80,000 drivers short of what's needed. The ATA also estimates that if nothing changes the country will be short some 160,000 drivers by 2030.
The pandemic may have aggravated the problem, but it wasn't the cause. We know this because driver pay started rising towards the end of 2018 and into 2019, and rising prices are a sign of a shortage. So what's going on?
QUITTERS OUTNUMBER NEW RECRUITS
Industry experts attribute the 2021 truck driver shortage to a combination of an aging workforce and a lack of recruitment. In short, people are leaving the industry and not enough are entering.
In October 2020 FleetOwner magazine and website quoted National Transportation Institute CEO Leah Shaver as saying "The average age in the pool of fleets that we survey is 54".
This implies the average driver age today is around 55, which is where many men start thinking about doing something different. Like fishing, golfing, or spending time with grandkids. (According to the ATA Driver Shortage Update 2021, only 7% of truck drivers are women.) As a result, while some drivers were pushed out when the pandemic hit, many are choosing to leave the truck-driving workforce.
The industry understands these issues and is making changes. As mentioned, pay is climbing. In addition, companies are exploring switching to pay per hour rather than per mile. Then there are changes underway in logistics and distribution.Some companies are paying more attention to vehicle conditions too.
These changes will all help, but it will take time for them to have a measurable impact. So what's a business or Project Manager who needs stuff moving to do in the meantime?
This is why it's time to look at conveyors.
DRIVER-FREE CONSTRUCTION MATERIAL HANDLING
No one is suggesting we can replace all mining and construction site truck drivers with conveyors. While some conveyor systems do extend miles they're never going to handle really long distances between extraction and delivery points.. Where they could help though is in applications where trucks follow the same short route over and over.
Unloading material, moving it into temporary storage, and moving it out to the job site seem like ideal applications. Construction has a lot of this type of material transport work, and the bigger the project the more there is to move.
If you think conveyors are only used in distribution centers and airports, think again. Conveyor systems are an excellent, and well-proven, way of moving materials like rock, aggregate, sand, cement, and dirt. Mines and quarries rely on conveyor systems to move hundreds of tons of material per hour, which saves them the trouble and expense of operating trucks and hiring drivers. Construction sites can gain the same benefits.
Civil Engineers and Construction Managers that usually have a lot of trucks moving material on the job sites have other, less labor sensitive options.. Several types of Overland Conveyors are engineered for relocation as a project progresses. Common types of overland mobile conveyors are:
Transfer conveyors
Stacker conveyors
Transfer conveyors are used for unloading from the discharge chute beneath rail cars or trailers. They raise material so it can be dropped into a hopper or onto another conveyor.
Stacker conveyors are used for piling up (stacking) material like salt and aggregate. Telescoping stackers have an extending reach, radial stackers can swivel around in an arc, and telescoping radial stackers do both.
There are additional options beyond transfer and stacker conveyors, including conveyors that are anchored with concrete blocks that act as weights, not concreted into the ground. These can be moved around as needed.
BENEFITS OF CONVEYORS OVER TRUCKS
Instead of having trucks traverse the same route over and over, think about using a conveyor. Conveyors can run tens of feet, hundreds of yards, or further. They don't need human operators, they don't take breaks and they don't stir up dust and make noise, (which can be an issue on some job sites.)
West River Conveyors has spent decades designing and building conveyor systems for moving heavy, dirty, abrasive materials from point to point. Both our portable and our fixed systems are designed for robustness, reliability, and low operating costs.
If you're struggling to find drivers for your trucks, reach out to us. We'll take a look at what you need to move and will advise you whether you'd be better off with a conveyor system. If a conveyor makes sense you won't need to worry about the current and future truck driver shortages..