WRC Heads to 21st Biennial Bluefield Coal Show Next Week!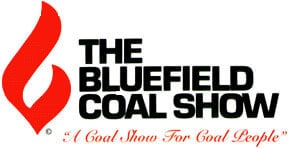 Next week on September 16-18, West River Conveyors heads to the 21st Biennial Bluefield Coal Show at the Brushfork Armory in Bluefield, West Virginia. This show is the most premier show in the eastern United States featuring a comprehensive display of coal equipment, products, services, technology and safety developments. Attended by the BEST coal operators, mine foremen, engineers, purchasing agents and company Presidents in the country, the show is sure to be an informative and educational experience for all who attend. The show has more than 238 exhibitors and begins at 10:00am on Wednesday, September 16.
West River will be located at booths 2001-2003 and will be displaying several large pieces of equipment including a 48″ Dual 150HP Alignment-Free belt drive, a 48″ Glide Bar Tail Section, a Hansen power base and more. West River has exhibited at the Bluefield Coal Show for more than 15 years. Stop by West River's booth to speak to one of our friendly representatives and while there enjoy a free ice cream compliments of WRC!