West River Conveyors Unveils New Logo and Branding
For over 40 years, West River Conveyors has been committed to providing our customers with the best possible manufacturing services and machinery.  Our competitive price and quality products have given us an advantage in the conveyor and conveyor component market.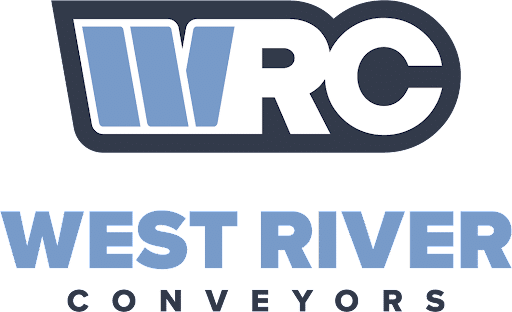 We are proud to announce that the company has decided to simplify its name from "West River Conveyors & Machinery Company" to "West River Conveyors" to better reflect our focus and mission. Along with the official name change, the company has also unveiled a new logo that features a clean, simple design that stays true to our signature color scheme.
The company's new branding is a reflection of our commitment to grow and adapt. The company is confident that the new name and logo will help us to better connect with our customers and partners and enhance our reputation as a leader in the conveyor industry.
Over the coming months, the company will be gradually transitioning to the new branding, including updating our website, marketing materials, and signage. In the meantime, customers can continue to expect the same high-quality products and service from West River Conveyors as they have in the past.
The team at West River Conveyors is excited about this new chapter. We are looking forward to serving our customers and partners with even greater dedication and excellence in the years to come. We thank you for supporting us through these past 40 years of growth and success.