West River Conveyors Purchases, Rebuilds and Resells Used Speed Reducers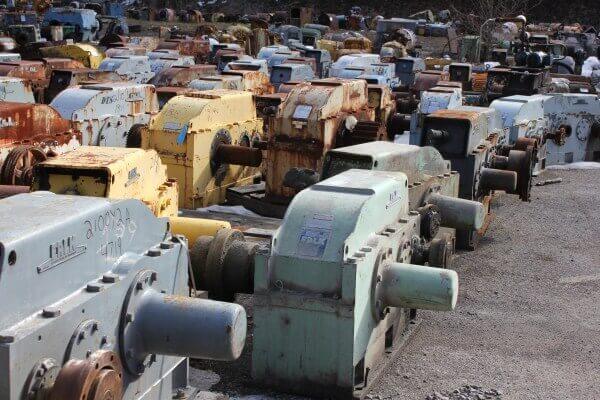 West River Conveyors may be known for new, quality underground conveyor systems but the speed reducer repair and build shop is making excellent strides as well. Having gotten in the business of purchasing, rebuilding and reselling used speed reducers and gearboxes in the early 1990s, this part of West River's business has grown exponentially. Currently stocked on the property are more than 1,200 used speed reducers ready to sell in a pinch – or ready to rebuild to accommodate your needs. West River salesmen work closely with customers who are in the market for a reducer that will work with their application.
Many scenarios bring a customer to us for our gearbox/speed reducer services. In many cases, a customer knows their reducer is failing and recognizes that it must be replaced in a timely manner in order to avoid costly consequences. The sales and repair guys here at West River are knowledgeable in finding a reducer that will work for each individual customers' needs. For example, if your application requires a unique cooling method such as oil slingers, electric fans, etc., those items can be mounted to the housing and modifications made to accommodate unique situations. West River also has the capability to machine shafts to factory specifications. Customers often check with the manufacturer first who provides them with lengthy lead times and high costs. In many cases, the exact reducer is here on our property in good condition. Our repair shop tests all gearing, sometimes replaces bearings and seals and can ship the item to the customer in a very timely manner at a fraction of the cost of the original manufacturer.
Many customers call with emergency needs – i.e. their belt line is completely down due to the breakdown of the speed reducer, costing them hundreds of thousands of dollars daily. In this situation, salesmen are ready to find a reducer to fit that customers' needs with the least amount of downtime possible. In addition to a quick turnaround, drivers are available 24/7 to deliver the reducer or part to a customer's location as quickly as possible.