West River Adds Structure & Belt to Conveyor Packages!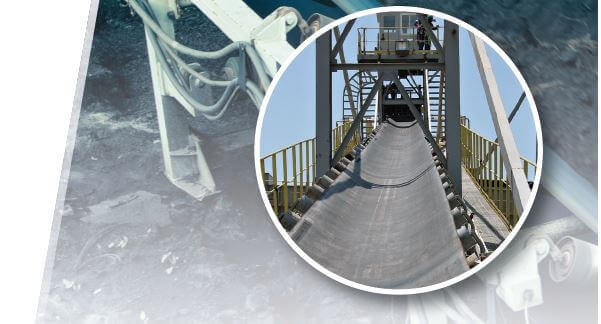 West River recently added both conveyor belt and structure to their conveyor equipment packages. In years past, West River has supplied only terminal group packages that include drives, take-up units, tail sections, discharge/transfer stations and belt starters. As the need has risen for customers to have a one-stop-shop, West River has worked diligently over the past year to partner with quality, competitively-priced vendors to offer both belting and structure to their product packages. Pete Savage, VP International Sales said "We've been looking to sell belt and structure as part of our packages for a while but we've never been competitive. With excellent pricing on our conveyor packages, we are able to be competitive when adding conveyor belt and structure into the deal. Structure and belt are necessary pieces for customers needing turnkey solutions and now, we can provide those items."
The MSHA-approved conveyor belt offered to customers comes in a variety of belt widths, is fire-resistant and complies with the most popular national and international standards. It is available in any ply, PIW or design necessary for your operation. The structure offered is available in both floor and roof-mount, a variety of sizes and angles, and meets all CEMA (Conveyor Equipment Manufacturers Association) standards for load ratings, safety and durability. Joe Street, Co-Owner and VP Sales for West River said "This is a major step in the right direction for us. We've been expanding over the past ten years but being able to offer customers a one-stop deal is going to help with further expansion and give us the ability to compete with the larger companies." Attractive pricing on total package options, customer service and quality workmanship has catapulted West River Conveyors to the underground conveyor forefront.