Welcome to Our Blog and 2013 Recap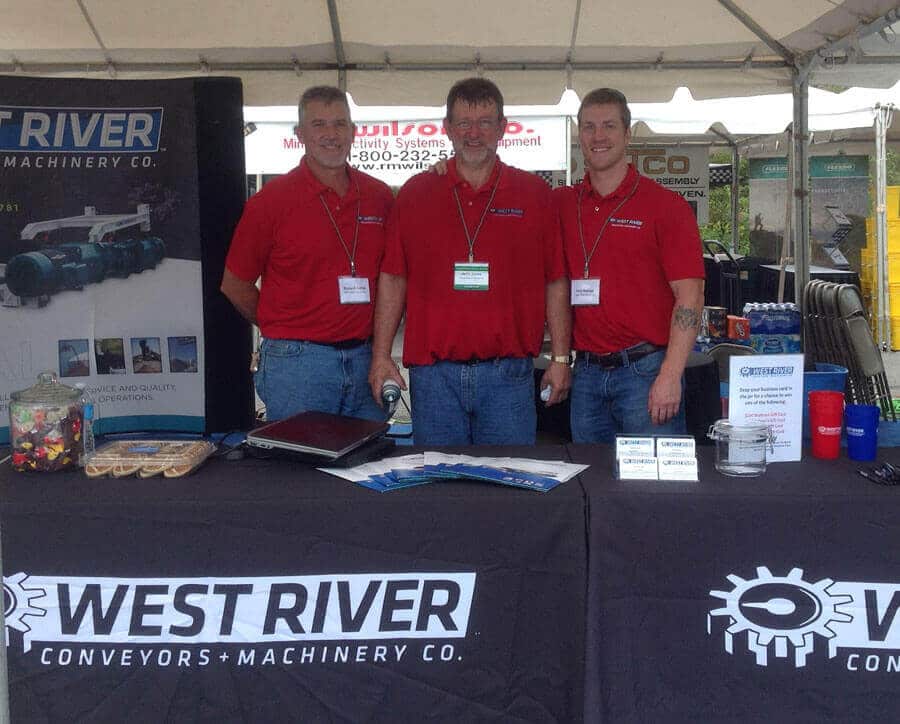 Welcome to the West River Conveyors & Machinery Blog! I (Jessica) am very excited to start this blog to inform our readers about conveyor information, conveyor component information, industry trends, challenges faced, employee interviews and much more.
Lots of things have been happening at West River over the past couple of years and we are excited to start sharing some of those things with all of you.
Let's Recap 2013!
In early 2013, West River launched a brand-new online sales database to help accurately track the progress of orders from start to finish. Sales Representatives are able to use this valuable tool to track their sales pipelines, follow up on Customer requests/quotes and much more. All inventory is received into stock and stored in this database as well so that anyone within the organization has the ability to check the stock on an item at a moment's notice. This database has been completely customized to fit the unique needs of West River's inventory, parts, and manufacturing processes. The ROI for this project is already being achieved by increased internal communication, communication with customers, and online inventory management.
In June of 2013, West River exhibited at the Mining Americas Summit in Denver, Colorado. This exclusive summit focused on tools, tactics and technology for mining operations, controlling operating costs, asset management and more. This summit gave West River representatives the unique opportunity to have one-to-one meetings with key decision makers.
In September of 2013, West River exhibited at the bi-annual Bluefield Coal Show in Bluefield, West Virginia. This show brought together suppliers and mining operators into one outdoor exhibition to display heavy equipment, haulage systems, miners, components and much more. West River has been exhibiting at this show for more than 10 years and it always proves to be an excellent few days spent with customers and potential new customers.
In the fall of 2013, West River Conveyors joined CEMA (Conveyor Equipment Manufacturers Association), a trade association serving North American manufacturers and designers of conveyor equipment. Next month, West River representatives plan to attend the CEMA Annual Meeting in La Quinta, CA.
2014 is already proving to be a bright year here at West River Conveyors. We may be located on Dismal River Road but there is nothing dismal to report here. We have always been focused on delivering the highest level of customer service and look forward to this year by serving our customers with the same compassion and attention-to-detail that we always have.
With a vibrant list of trade shows and meetings coming up in the spring, we are excited to make West River's quality, tough-tested products known to the world.