Conveyor Belt Drives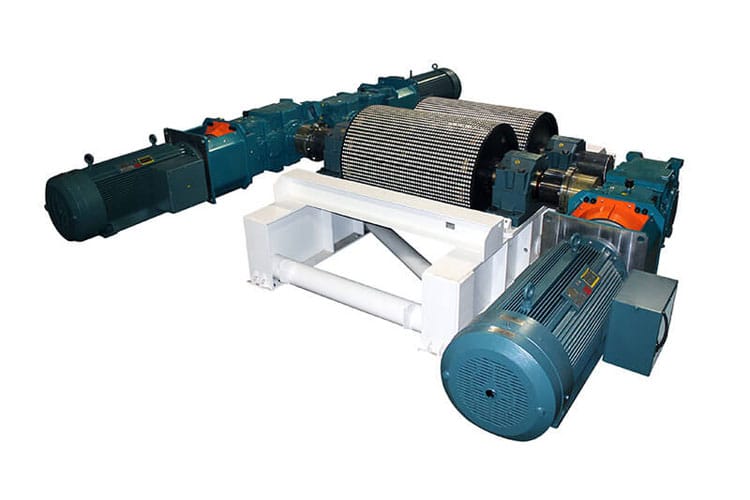 An Alignment-Free Drive refers to the power base components — reducer, fluid coupling and motor — properly constructed to eliminate shaft misalignment. With an Alignment-Free Drive, there are two critical elements, input and output, where the need to align is completely eradicated, making it a great choice for those interested in long-term cost savings and efficiency.
Benefits of Alignment-Free Drives:
eliminates catastrophic immediate failure of input if not aligned properly
eliminates rapid wear of components if output is not aligned properly
most energy efficient of all drive types — none wasted in transmission
reduces need for spare parts inventory
bolt together construction allows for ease of installation
The Triple 500HP Alignment-Free VFD Drive (60″ belt width) pictured at right was constructed with heavy-duty structural steel and built to exact customer specification — with the addition of ceramic lagging to the pulleys and an option. Equipped with three 500HP motor bases, it produces a total of 1500HP. The Triple 500HP drive is controlled by a sophisticated Variable Frequency Drive starter to increase speed, maneuverability, and responsiveness. By using a VFD starter, longevity of the drive is attained in addition to energy and cost savings.
West River's Alignment-Free Drives are offered in any desired belt width and horsepower/voltage required.