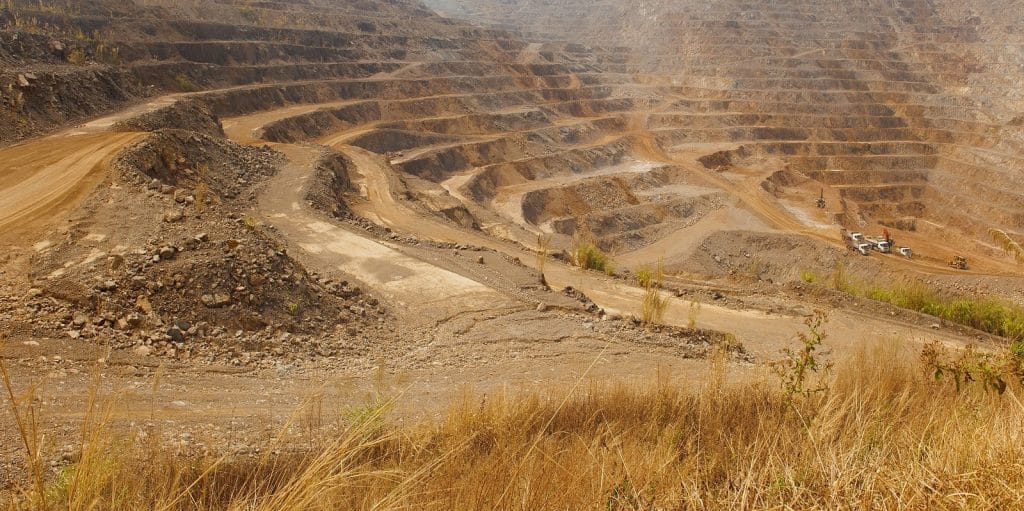 Belt conveyors are the most efficient way of bringing ore to the surface, but they must be engineered specifically for zinc mining. High belt speeds allow reduced conveyor widths while an appropriately designed structure minimizes obstructions in confined spaces.
Belts must be up to the loads imposed by zinc mining. Silver, lead, and iron increases ore density and can be sharp and abrasive, plus, it's vital to consider the impact dust can have on conveyor equipment.
Compliance with all relevant safety regulations is mandatory of course, and exceptional reliability is expected. As specialists in underground material handling, West River Conveyors understands what's needed and has extensive experience in designing and installing systems that meet and exceed requirements.
CUSTOM CONVEYOR PACKAGES FOR ZINC MINING
West River Conveyors can engineer conveyor solutions for your zinc mining operation. After carefully reviewing the throughput required and space constraints, we will determine optimal belt speed, width, and inclination, and propose an appropriate custom conveyor system.
A custom zinc conveyor can incorporate the materials, finishes, and components you require. The structure can be stainless steel or powder-coated. Motor and drives are selectable to suit your preferences or standards for voltage, size, and mounting location. By choosing a custom zinc conveyor you get exactly the system you need.
Get a Custom Zinc Conveyor Quote
ACCESSORIES FOR ZINC MINING CONVEYORS
There's more to a conveyor system than belts and structure. West River Conveyors offers accessories engineered to improve productivity and reliability. Available as individual products or part of a package, these include:
If other accessories would improve productivity, safety, or reliability, or simplify maintenance, we will be happy to incorporate them. Call 800-332-2781 to discuss these or any other special requirements.
REPLACEMENT PARTS FOR ZINC MINING CONVEYORS
Our extensive range of replacement parts keeps your conveyor system running and prolongs its life. Parts we carry include:
Backstops — From brands like Falk, Formsprag, McNally Pittsburg, Marland, and Ringspann.
Bearings — Pillow block, taper lock and flange bearings in sizes from 2 7/16" to 12 ½". Two and four-bolt designs, split or solid-housing styles, from brands like Dodge and SKF.
Conveyor Belts — Underground and overground Cobra and Depreux branded conveyor belts in RMA II and various rubber compounds, including high temperature-rated rubber.
Couplings — Fluid, gear, grid, elastomer, flexible disc, and wrapflex couplings from brands like Voith, Falk, Rexnord & Kraftpower.
Dust Containment — We offer dust control equipment from Martin Engineering as well as custom-designed tail sections that we build ourselves.
Gear Boxes and Reducers — New and used units from well-known brands like Falk, Rexnord, Dodge, Philadelphia, Worldwide, Link-Belt, Stamler, and Browning.
Loading Sections — If the standard loading sections we carry from Martin Engineering and Richwood won't do the job we can offer custom-designed loading sections that we build ourselves.
Motors — We offer AC motors from Reliance-Baldor-Dodge and Worldwide Electric. Choose the horsepower and RPM to suit your application needs.
Pulleys — We offer many types of new and used pulleys including head, bend, snub, take-up, tail, drum & formats.
Shaft Mount Reducers — These are available in a variety of belt widths, horsepower, and voltages.
Scrapers — These use Carbide or Urethane blades to scrape material off the belt. We offer Martin, Fenner, K Dolan, Flexco, ASGCO, Richwood, and other brands.
Sheaves — Used at the belt drive, we offer sheaves from well-known brands like Baldor, Martin Sprocket, and others.
Reducer Gearing — We carry gearing components from Dodge, Falk, and Sumitomo. An extensive range of models and teeth sizes are available.
Rollers & Idlers — All types, including CEMA, B, C, D, and E Inline, Training, Return & Retro roll idlers.
With our extensive inventory and industry connections, we can offer a quick turnaround on most parts. If you're unsure what to use on your equipment our experts will be happy to advise you. If we don't list what you need, we can probably obtain it for you. Contact us to ask.
To help us dispatch your replacement conveyor parts as quickly as possible, please provide the following information when placing an order or requesting pricing:
Conveyor system model or type
Part description
Part model number, or part number
Part serial number
Call 800-332-2781 or Contact us online if you need replacement parts for your zinc mining conveyor system.
ABOUT WEST RIVER CONVEYORS
We've been serving demanding customers in the mining, quarrying, and related industries since the 1980s. We understand what it takes to build durable conveyor systems and take pride in delivering equipment that's rugged and affordable. Contact us to learn how we can help support your zinc mining operation.