West River Conveyors Furnishes Reliable Conveyor Equipment to Mosaic Potash
Since 2009, West River has supplied Mosaic Potash with conveyor systems for their underground mining operation in Carlsbad, New Mexico. Upon initial conversations with Mine Engineers at Mosaic, West River realized their need for a reliable conveyor supplier to assist with moving the mined minerals to the surface.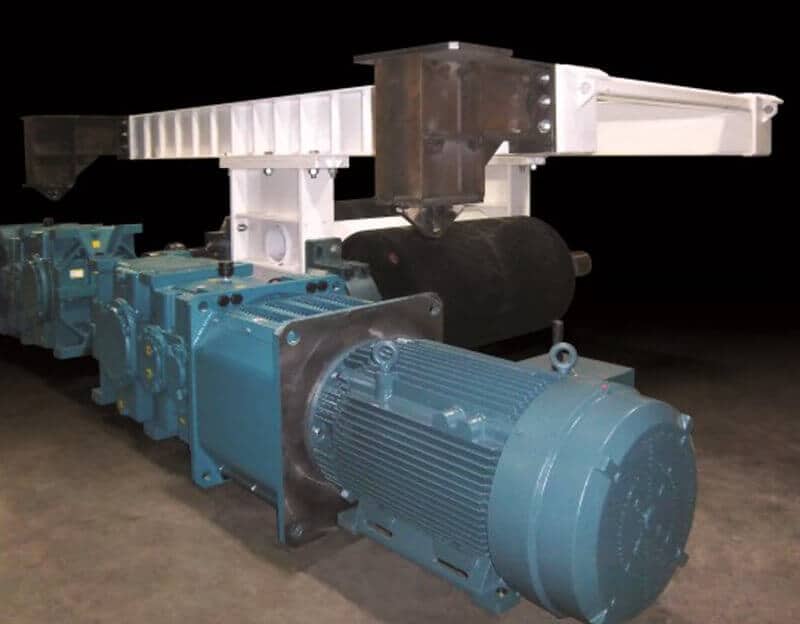 By collaboration between West River Engineers and Mosaic Mine Engineers, a few different conveyor system designs were considered for use in their potash mine. The most innovative conveyor package chosen was one designed to be "back" mounted, meaning that it would bolt to the roof of the mine instead of the floor, using heavy-duty steel. The alignment-free drive package was designed to work with a 54" belt and was VFD rated, indicating that it could function with the popular computerized Variable Frequency Drive belt starter. This particular drive package included a roof mounted belt drive, remote discharge boom, take-up unit, winch, and tail section. The drive was designed using heavy-duty structural steel, a heavier steel than many of West Rivers' competitors use.
Coley Burgess, Mine Engineer for Mosaic Carlsbad, said "West River's conveyor systems have given us a great level of reliability. In the years that we have been using them as our supplier, we have not had a single breakdown, no quality issues, and no under design problems." Mr. Burgess also noted "West River's dedication to excellence in customer service is exceptional" stating that "all phone calls and emails are replied to in a timely manner and deadlines are always met even when they may seem unachievable."
West River understands the unique requirements of each individual mine and is committed to total customer satisfaction. Joe Street, Co-Owner of West River Conveyors said "It is important that our phones are always answered. You will always speak to a friendly voice who can assist you with your needs immediately. Conditions are different in each individual operation and special attention is given to each and every conveyor project that comes our way." West River's experienced professionals can make recommendations for packages that will minimize spare parts needed. Mr. Burgess added "West River has done a great job in helping us standardize our equipment underground so that the list of spare components we need to inventory is minimized."
West River has been able to supply Mosaic with competitive prices and quality products – the best value you can get in capital equipment purchases.